UWC Swaziland National Committee Selection Day
3 April 2018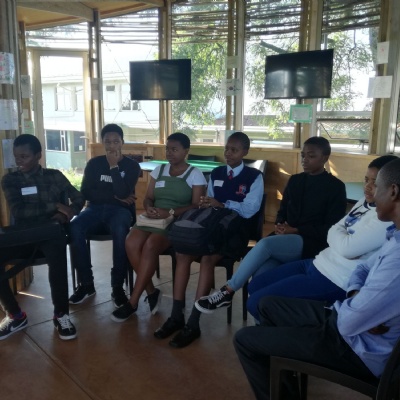 UWC Swaziland National Committee Selection Day
Tuesday, 3 April 2018 marked this year's UWC Swaziland National Committee student selection day. 160 bright and eager young students sat for the 2019 admissions entrance test on the 10th of March 2018, this testing date included those who were applying for the UWC Swaziland National Committee. Of the 160 students that wrote the entrance test, 17 made it to the selection interviews round. The 17 were therefore the top 10% of the candidates who sat the admission's test.
We wish them well as they sit before John Storer, Mfundo Mohammed, Fanele Chester and Milicent Dlamini-Muyambo.
For picture of the selection day and the candidates, please click here.