Welcome new UWC Swaziland NC students!
30 August 2018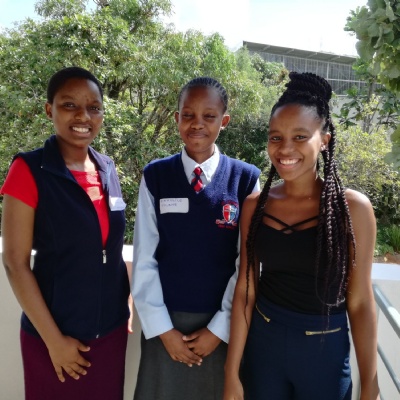 The list of selected UWC Swaziland National Committee students is out!
This morning, John Storer and Thokozani Nkonyane, together with Stella Dlamini, Thandiswa Mdluli and Mancoba Dlamini, welcomed the new additions to the UWC Swaziland National Committee family. Of the 17 young Swazi men and women who were interviewed on Tuesday, 3 April 2018, 10 have been selected to study in one of the 9 UWCs that were offering full or partial financial assistance.
These students are:
Siyabonga, who is headed to Mahindra College,
Ntsetselelo, heading to Robert Bosch College,
Samkelo, coming to Waterford Kamhlaba,
Thandukukhanya, headed to UWC Adriatic,
Menzi, going to Red Cross Nordic,
Bonkhe, coming to Waterford Kamhlaba as well,
Thubelihle, heading to UWC Thailand,
Sikhulile, going to Pearson College,
Siviwe, headed to UWC-USA and,
Simnikiwe, who is headed to UWC ISAK Japan.
Please help us welcome them to the Swaziland NC family and wish them the best as they take on this new journey.