Mother Tongue Celebration
28 February 2018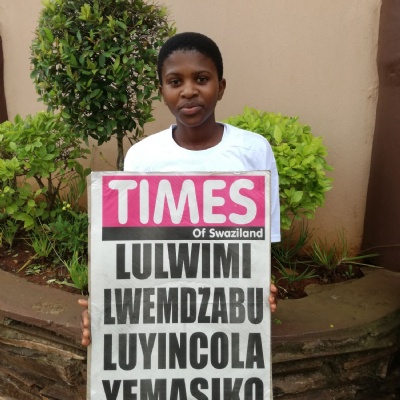 Waterford Kamhlaba UWCSA attends the Mother Tongue Celebrations at Siteki Hotel.
28 February 2018 was a celebration for most SiSwati Students as the SiSwati head examiners office hosted a mother tongue celebration event at Siteki Hotel. This event was hosted to celebrate and award the top achieving SiSwati students in the country as it is every year.
The celebration started in the wee hours of the morning where the REO association members had a walk of around a kilometer holding up placards with motivational messages about the SiSwati language and mother tongues. The main event itself started at 10:00 am and there was a variety of Swazi based performances including numerous Swazi dances from various age groups; lutsango, sibhaca, ingadla. There was also music from Siteki Nazarene High and Lubombo Central High choirs and poetry.
During the event there were a number of significant guests who gave inspirational speeches about education as a whole, these included the secretory of the United Nations Educational Scientific and Cultural Organization (UNESCO), the Head of the SiSwati Board, the Minister of Education Dr. Phineas Langa Magagula and the Deputy Prime Minister Mr Paul Dlamini. The DPM was particular about supporting SiSwati as a language in schools and celebrating it.
After all the speeches and most of the performances the most important part of the event took place where the top achieving SiSwati students were awarded of their excellent results. One of the students was Waterford's very own Andiswa Mmema who had previously done her Form 3 at Ka-Boyce high School earning full marks in all her papers. The achievers were awarded certificates alongside hampers which included Nedbank merchandise and Waterford merchandise- which included an admissions application form and a couple of other things.
The whole event was made possible by SiSwati Board and the SiSwati head examiners office where our own Lungile Sihlongonyane, who teaches SiSwati at Waterford, is involved in as the secretary of the association. The event was sponsored by several companies including Nedbank, Macmillan, Swazi TV and Waterford to name a few.
This years event was a success hopefully next years is just as impressive and better. It is empowering to see mother tongues being celebrated at such a large scale especially the SiSwati language.
Written by: Joy Mahlalela (Swaziland,IB1)