UWC Umoja Short Course - Tanzania
8 May 2018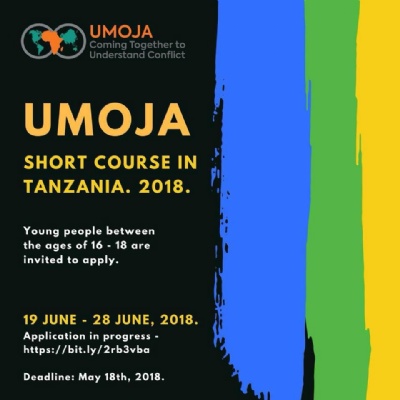 Sign up for the UWC Short Course in Tanzania!
Are you between the ages of 16 - 18, and interested in exploring topics covering conflict in 3 dimensions: politics, culture, and environment?
Umoja Short Course - Tanzania offers a unique opportunity for you to understand important issues in a dynamic environment.
Using the diverse history of the region as a backdrop to explore the topic of conflict, the course will focus on experiential learning, community engagement, local action and global understanding.
The course will also include a mixture of on-campus workshops, field trips, community service and work-shopping around the development of a personal project for all participants.
This is definitely not an experience to miss.
Apply here
👉🏿 https://bit.ly/2rb3vba
(Based on success of fundraising, there may be scholarships available on need and case by case basis. Apply to find out more information).