First Round of National Committee Interviews
19 March 2020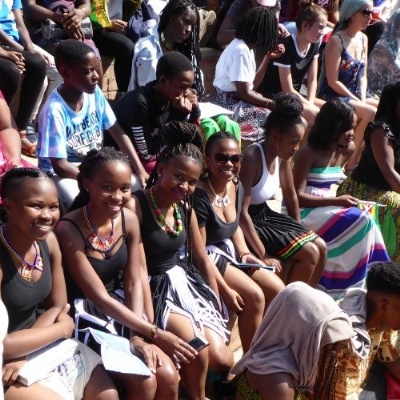 On Saturday, 7 March 2020, Waterford Kamhlaba UWCSA hosted its annual entrance tests for 2021 admission. 150 students from around Eswatini sat the entrance exam. This was the only local testing date for students seeking to enroll in the IB Diploma Programme for 2021, as well as placement in one of the United World College (UWC) schools around the globe.
The top 18 Swati students, will be called for the first round of the UWC Eswatini National Committee (NC) interviews to be held at Waterford Kamhlaba UWCSA on the 30th of March 2020. Those who are successful in this interview round will be chosen to be UWC Eswatini National Committee scholars for 2020/ 2021.
We wish all those who wrote the admissions' exam on the 7th of March the best as they await feedback from Waterford Kamhlaba UWCSA. We encourage the 18 Swati students who will be chosen to reach out to current UWC Eswatini National Committee students and alumni, to hear more about the journey they are about to undertake.
To get in touch with current and former UWC Eswatini NC students, please contact Nolwazi Ngwenyama on nolwazi.ngwenyama@gmail.com